Updates:
10.21 - news
About...
Julie Pinson
Dr. Eve Lambert
Information
News
Quotes
Photo Gallery
Articles
Contact Info
Other
Spoilers
Links
Message board

Weekly Recap:
Livvie finds out Kevin may be her father. Eve and Ian Kiss. Rachel tells Kevin, Ryan may be Livvie's father. Jack and Livvie get closer. Joe asks Gabi to go steady.

Welcome to the Julie Pinson Site. This site will provide you with up-to-date information, such as news, photos, ect... I hope you enjoy the site, and thanks for visiting!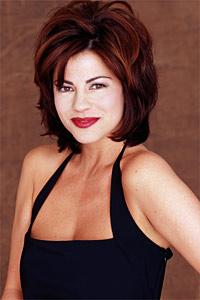 photo courtesy of abc.com
If you have any questions, comments, suggestions, or would like to contribute to this site email me
*I do not know nor am I affiliated with Julie Pinson or ABC/Disney. If you have any concerns please contact me


The biggest Julie Pinson newsletter and definitely the best!
email: JuliesID0L



Marie Wilson Online
Site features news, photos, articles, and more...



Featured Site
Need to let off some steam? You're not the only one. Check PC Opinions and let it out!
This site was created Oct.22, 2000